2nd Runner-up in CTF, JU CSE Fest-2019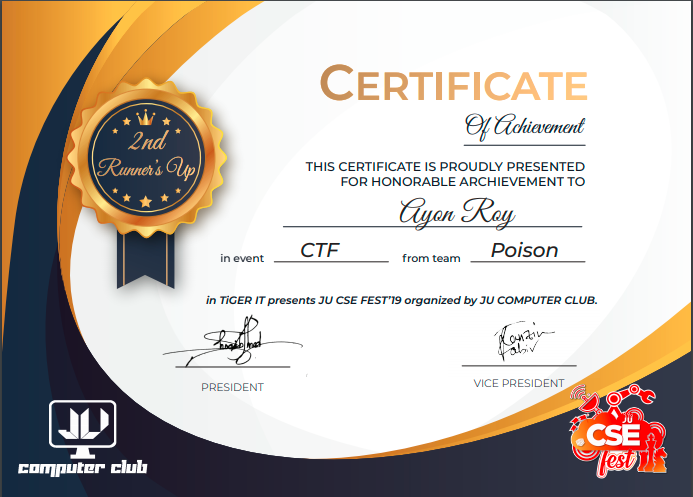 A group of students from Level 3 has received 2nd Runner-up position among 30 teams around Bangladesh in the event Capture The Flag (CTF), a Cyber Security Hacking Competition organized by JU computer club in TigerIT presents Jahangirnagar University (JU) CSE FEST 2019. The name of the team is POISON and the team members are Zubair Islam, Ayon Roy, Mohammad Ishak, and Tahasin Mahmud.
TigerIT JU CSE FEST is a national event for students all over the country. A variety of segments are organized for University, College & as well as School students. TigerIT JU CSE FEST provided a platform for everyone to witness one of the most beautiful & amazing symposia of science & technology with pure delight & enthusiasm. The vision of this event was to bring together students from different institutions and universities across Bangladesh in a delightful environment that would be competitive as well as festive.