MIST Shines Bright in ICPC Asia West Continent Finals, Achieving Record-Breaking Success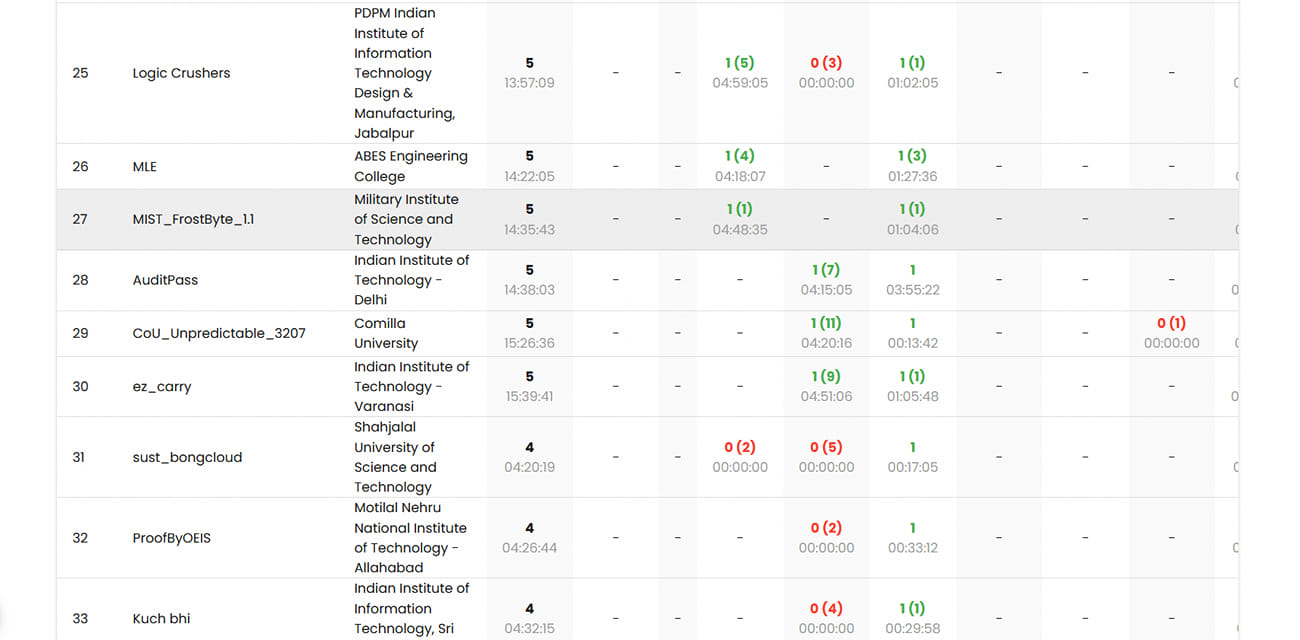 The Department of Computer Science and Engineering (CSE) at MIST is delighted to share the outstanding achievement in the ICPC Asia West Continent Final Championship held on May 20, 2023. Team MIST_FirstByte_1.1, comprising of M Rayhan Ferdous Faisal (CSE-20), Muhammad Samee Sevas (CSE-20), and Tariq Hasan Rizu (CSE-20), delivered an impressive performance, securing the 27th position overall and the 5th position among the teams from Bangladesh. This remarkable feat represents the highest accomplishment for MIST in ICPC competitions.
We wholeheartedly congratulate team MIST_FirstByte_1.1 for their exceptional display of perseverance and dedication, serving as an inspiration to the aspiring competitive programmers CSE Department.
For more information about the contest, please visit the official website: codedrills.io/contests/icpc-asia-west-continent-final-contest-2022/scoreboard