WEBINAR ON "NAVIGATING MY CAREER AS A CSE GRADUATE" ARRANGED BY CSE ALUMNI ASSOCIATION OF MIST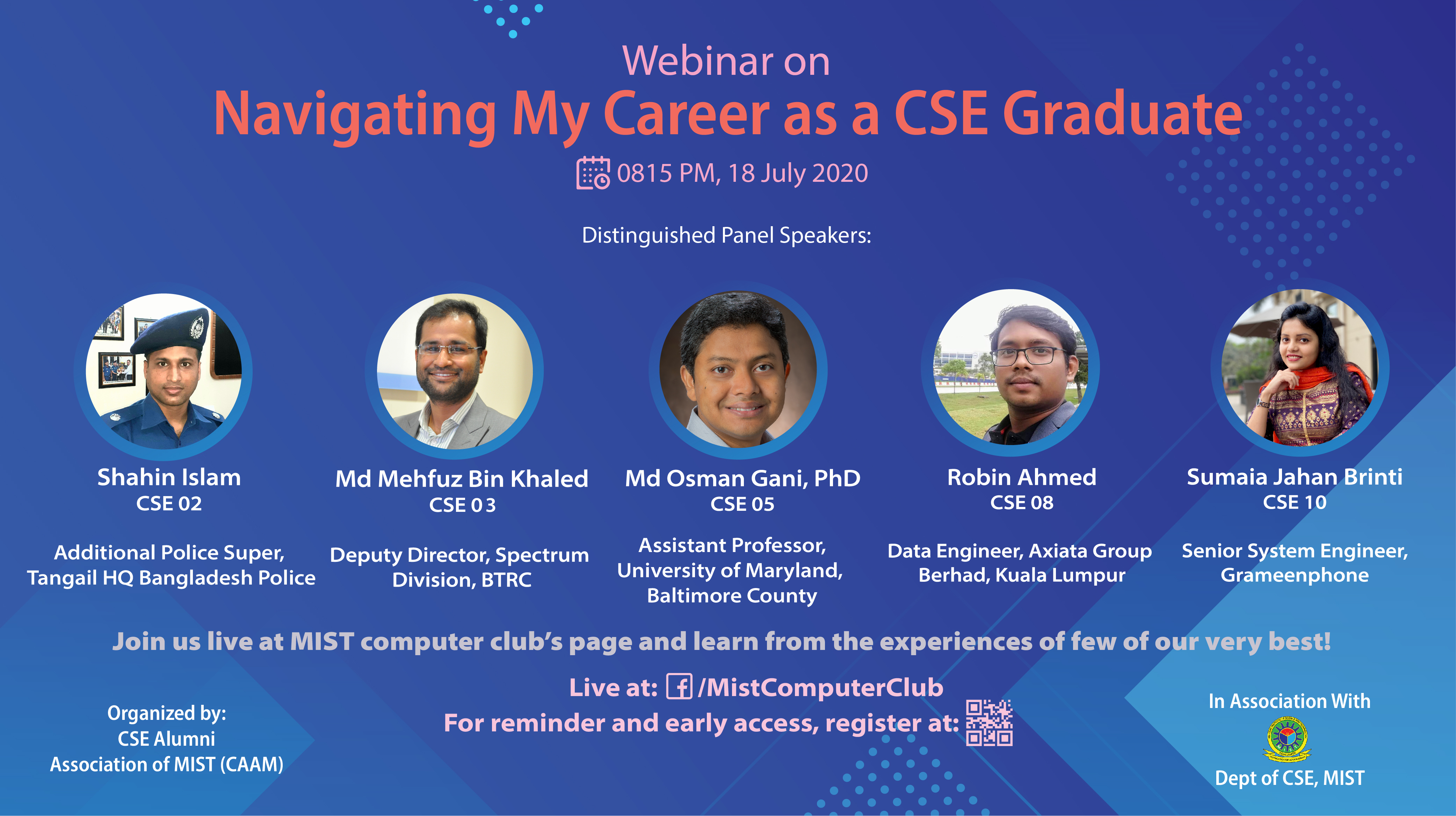 A webinar titled "Navigating My Career as a CSE Graduate" was held on 18th July 2020 by CSE Alumni Association of MIST (CAAM).
5 valued speakers, each distinguished in their varied work domain, ranging from CSE 2 to CSE 10 shared their valuable experience with the current student and alumni members. The aim of this webinar was to give students insights on the various career paths that can be taken by a CSE graduate, as well as to learn from the experiences of our beloved alumni.
The Webinar was organized by the newly formed CSE Alumni Association of MIST (CAAM).and was hosted by Lec Oishwee and Lec Raiyan. MIST Computer Club gave their support in promoting and hosting the Webinar.
The webinar had active participation from students and alumni members alike, with a huge number of registrations. The live stream of the video also reached a quite large audience via Facebook.
In case you missed the live Webinar, check out the full live stream: Click Here